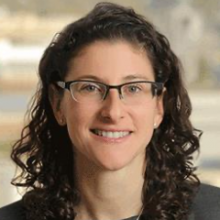 Alison is an associate in Manatt Real Estate and a director in Manatt Real Estate Advisors located in the firm's Los Angeles office. She focuses her practice on commercial real estate transactions, including acquisitions and dispositions, development, joint ventures, construction, secured loans, and workouts. She also advises and represents property owners, developers, tenants, lenders and investors in retail, office, hospitality, aviation and multifamily projects. As a director in Manatt Real Estate Advisors, Alison represents clients in listings and acquiring properties, and in an advisory capacity including with respect to brokerage rules and regulations.
Before joining Manatt, Alison was an associate in the real estate and environmental practice groups for a large technology and life sciences law firm in Palo Alto. She focused her work on negotiating and drafting commercial leases and subleases, counseling corporate clients on real estate issues arising from commercial leasing and mergers and acquisitions, and also renewable energy and clean technology financing projects.
Alison also acted as associate general counsel for a boutique investment bank and financial advisory firm focused on higher education and municipal finance in San Francisco. Her commercial transactional projects included managing the sale and auction of a Florida orange grove investment.
Prior to becoming an attorney, Alison worked as an auditor at a Big 4 accounting firm in New York City on a team for AIG Financial Products in Wilton, Connecticut, during the 2008 financial crisis.