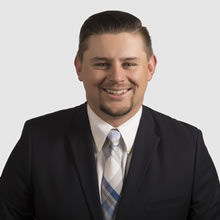 Joining Cresa in 2017 as an Advisor, Josh represents companies in structuring real estate transactions that align with their company goals, enabling his clients to get the most out of their real estate decisions. Josh is an integral member of the AccountLease™ team and works to educate and assist his clients in the implementation of the new FASB/IASB lease accounting standards.
Education & Experience
Josh attended both Purdue University and California State University, Fullerton, where he majored in Business Management and played catcher and first base on their baseball teams.