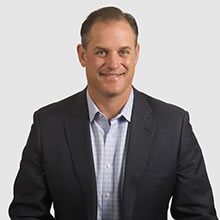 Simon is a Managing Principal for Cresa San Diego. He provides expertise in site selection, lease and purchase negotiations. In addition to extensive investment sales work, Simon represents national tenants with portfolios of over 1.5 million square feet. As a real estate advisor, he represents office, industrial, tech, biotech tenants, investors and government agencies. The consideration of these transactions is over $400 million.
Education & Experience
Simon received his Bachelor of Science degree from the University of California, Berkeley and MBA degree from San Diego State University. He also completed the Real Estate Management Program at Harvard Business School and is a LEED AP.
Affiliations
Simon is active in the community and has served in several capacities. These include: SDSU MBA Advisory Board, MADD Advisory Board, the YMCA, and is the San Diego founder of the Rugby Business Network. He is also a member of the Big C Society and a four-time letterman and rugby national championship winner at the University of California, Berkeley.